Coming off a year when classes were largely online, the need for social learning is at an all time high. Online learning has created obstacles for many families. Several parents are left needing to provide some form of home education on top of distance or remote learning for their kids, especially if they have children who need more attention in the classroom already.
So, how can students learn social skills online or in the home? There are many virtual social learning activities that can help students refine their social skills while staying remote. These practices can be modified to fit the needs of any age group and are easy for students, teachers, or parents to participate in. Here are four social-emotional learning activities that can be done from home:
Virtual Social Learning Activities
1. Find A Penpal
A fun way to get students socially involved in others' lives while staying at home is connecting with a penpal. Some schools and communities have sponsored programs that safely and securely connect students (with parental consent) to penpals around the same age. If your community doesn't have a program like this, you could ask your student to make a list of friends or family members they want to try to write to. It is important that students do not contact strangers or give out personal information for safety reasons. Fortunately, there are many penpal connection sites, but ensuring your student uses one through a trustworthy program (like a school or government agency) is key for this virtual social learning activity.
Having a penpal not only helps with writing and grammar skills, but also builds social skills. It also helps them learn about another community or culture. Writing is a fun way to practice socializing from afar.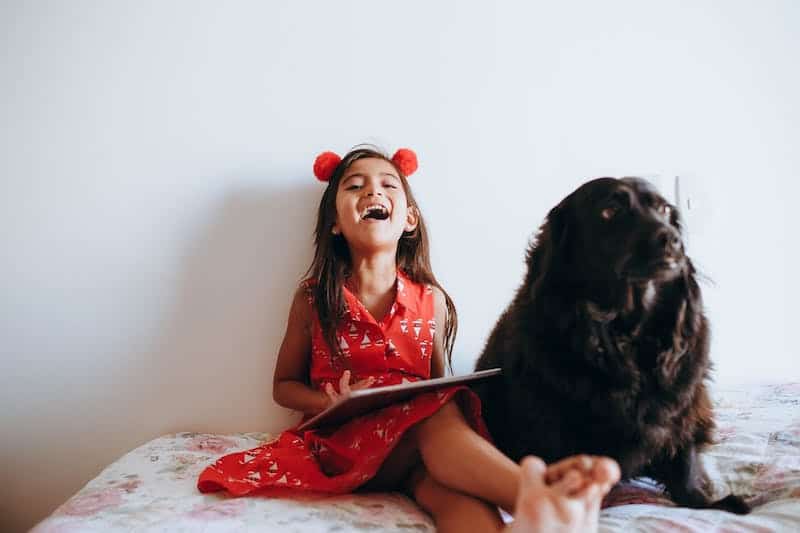 2. Word and Image Association Games
Games designed to build associations between different situations and the emotions they involve have been used by K-12 teachers for decades. There are a few different ways to put them into practice. All forms of these exercises will help students pick up on social and emotional cues from themselves and the people around them.
The most commonly used method involves showing a student an image of a face and asking them to name the emotion the face is expressing. For example, a smiling face might be labeled as "happy" or "excited." Check our Pinterest boards for social learning worksheets! Once the student becomes comfortable with that portion of the exercise, move on to asking the student how they would express certain emotions. As an example, a teacher or parent could say the word "worried" and see what facial expressions and body language the student expresses. These types of exercises are helpful in regulating social-emotional awareness.
3. Decision Making Scenarios
A step up from the word and image association game are decision making scenarios. These exercises involve having students decide what the morally right thing to do is in a given scenario. Teachers or parents can read the scenario out loud and then ask the student what the "right thing to do" is. Typically, the scenarios in question involve moral decisions such as returning lost items, reporting dangerous situations, and not giving into peer pressure.
To take this a step further, give students scenarios in which someone did something wrong. Then they answer the question "how should the antagonist in this scenario apologize to that person?" or "how could this person voice their feelings to the person that hurt them?". I Message is a great tool for this. Virtual social learning activities like these give students the opportunity to recognize and practice navigating through challenging social interactions they will likely encounter at some point in their lives.
4. Writing Prompts About Emotions
One of the more common virtual social learning activities practiced is writing. Some behavioral specialists call this method "tracking and unpacking". It entails writing about one's emotions as they come up and then taking an inventory of them later. Ask students to turn their feelings into creative projects like songs, poems, or stories for additional excitement. But, if your student prefers traditional journaling, that works just as well and is potentially more straightforward of an approach.
5. Play Social Skill Games Online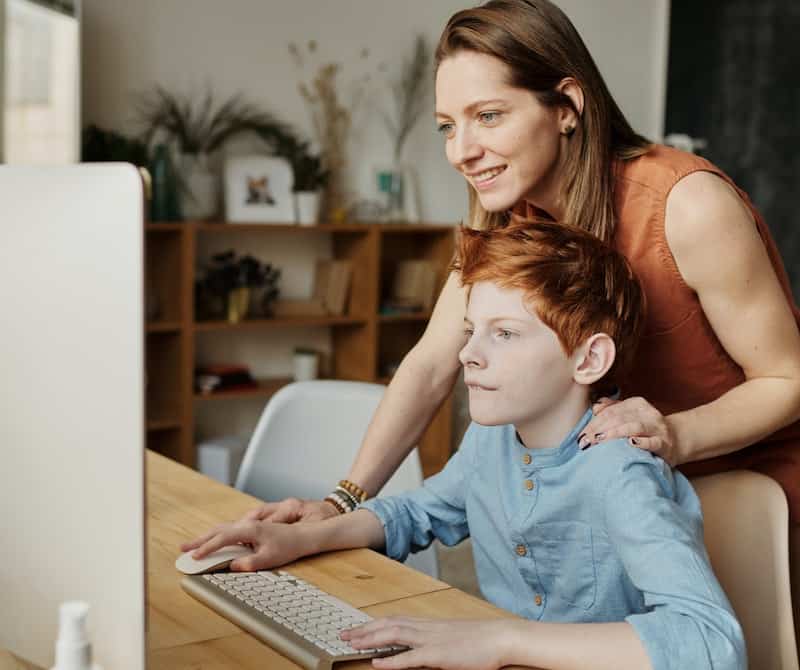 There are websites that will provide social skills games when you sign up. However, you could also facilitate group time with video chat through platforms like Zoom to connect to friends and family. Plan social skill games for these times. One easy game that will encourage social behavior, is to throw ideas the student enjoys talking about in a cup and draw them at random to have all participants engage in conversation about the chosen topic. The topic could be anything from a place they like to go, to games they like to play, etc. Be as specific as possible with the topic such as Minecraft, Harry Potter, etc. to encourage detailed discussions and reciprocity.
There are so many virtual social learning activities to try. One of these is bound to help your student thrive.
Organizations That Can Help With Social Learning
Soul Shoppe has been recognized by many educational institutions for bringing students together and effectively training them in social and emotional intelligence. From in-person assemblies and workshops with students of all ages to online learning, staff members are trained in "activating empathy" and encouraging social positivity among students of all walks of life. Soul Shoppe uses research-based and psychologically-backed models of learning to "integrate more love" into everyone's social inventory.
Programs You May Like:
Social Emotional Learning for Elementary
Articles You May Like: