With the school year underway, it's time to talk about conflict resolution for kids. The pandemic has made it difficult for children to engage with each other. Therefore, many have missed out on crucial opportunities to build and develop their skills for dealing with conflict.
Teaching kids about how to resolve difficult situations is important because it equips them with resilience and confidence.
Conflict Resolution For Kids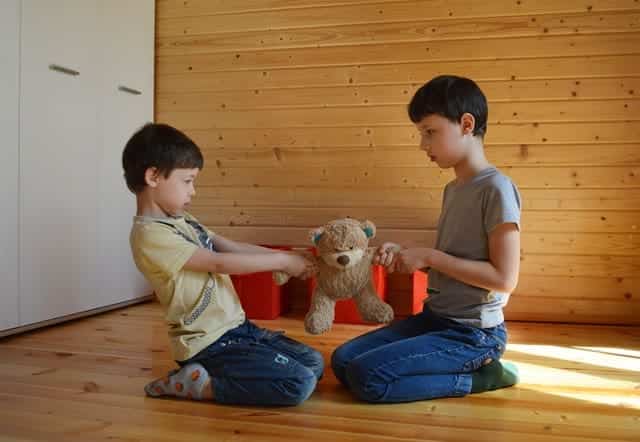 Conflict resolution education is the act of instilling problem-solving skills in children who are in a dispute. Teaching children about conflict helps them to identify problems. It also helps them choose the best solutions on their own.
A good place to start is demonstrating that problems start small and tend to grow. Teaching them to identify problems as soon as they take place makes it easier for kids to quickly overcome the obstacles they face.
Sometimes problems may go unnoticed in the early stages. This can lead to emotions becoming more intense. Therefore, it is important to teach children about their feelings. Having them identify their own emotions will also enable them to understand the emotions of others around them.
In cases where conflict has snowballed into a large problem, it is imperative that children understand responsibility as well as compromise. Knowing that conflict is a two-way street will encourage kids to act and will enable them to preserve their friendships when things go wrong. Practicing compromise will also help to resolve conflicts where children are not destined to be the best of friends. This will help create a peaceful environment and a productive learning space for everyone.
Occasionally two students will not be able to come to a satisfactory conclusion with their problem. There will be times, even though we want them to figure it out on their own, when adults have to step in and guide them further. Reassure your kids and students that they are able to talk to you about their problems.
Conflict Resolution Strategies in the Classroom
Students need to find strategies for resolving different forms of disagreement. Four major conflict resolution strategies identified by educators are: mediation, process curriculum, peaceable classrooms, and peaceable schools.
Mediation
Many schools use peer mediation programs to reduce conflict. Students have the opportunity to talk through conflicts with trained students or adult mediators. Mediation programs are put in place to reduce punishments such as suspension or detention. Learn about Soul Shoppe's Peacemakers program.
Process Curriculum
Some schools dedicate an entire course to conflict resolution. This is called process curriculum. It introduces problem scenarios before a conflict ever arises.
Peaceable Classrooms
Peaceable classrooms integrate conflict resolution into the classroom daily through classroom management and daily tasks. This is not a separate curriculum but brings a lifestyle approach to teaching conflict resolution. This approach reinforces cooperation and the acceptance of diversity. It also teaches caring and effective communication.
Peaceable Schools
In peaceable schools, all three of the above approaches are implemented. Everyone in the school including teachers, students, and administrators work together to remain proactive about conflict.
These four conflict resolution strategies work together to reduce school absences, decrease referrals and suspensions while increasing self-confidence and self-respect among students.
Conflict Resolution Activities for Kids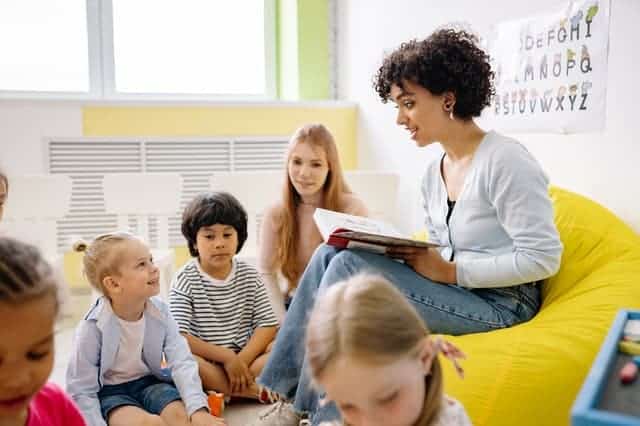 Conflict resolution for kids can also be fun. Here are some easy activities to get kids thinking and learning about conflict resolution:
Brainstorm solutions to specific conflicts with your kids. Preparation will help them when any conflict arises. It will also help you gauge how much work you need to do to develop a child's conflict resolution skills.
Fill a mason jar full of popsicle sticks with solutions to problems. When a child is finding it difficult to find a way to resolve their issues, they can take a stick from the jar and try that. Kids will learn to think on their feet and use the jar less over time.
Create stories individually or in groups. Ask the kids to think about a story that involves conflict and an ending with a solution. They can present the stories to the rest of the class or to their siblings if done at home.
Tip: Reward good conflict resolution by sending a letter home or by creating a gold-star chart.
Conflict Resolution Games for Kids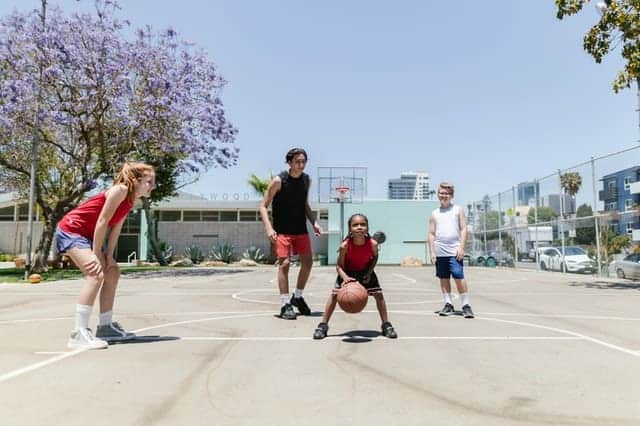 Gamifying a child's learning is a good way to create a rewarding environment that will help to create a lasting impact. Here are some ideas you can use in the classroom or at home:
Role-playing is a fun way for children to safely engage in conflict situations. This can be done with each other or with an adult for more challenging conflict scenarios.
Create a simple game of pairs where children have to match the conflict to the solution.
Play problem-solving baseball. This game is great for more complex conflict situations. Start with the conflict and then work through each base until they reach the solution.
Conflict resolution for kids is imperative for social and emotional success. Soul Shoppe provides conflict resolution training for educators through our Peacemakers program. The Peacemakers program aims to create schools where children are empathetic and peace thrives.
You May Also Like:
Building Community in the Classroom
Building Emotional Resilience in Kids
Sources: PBS.org, Rutgers.edu, Childmind.org, Proudtobeprimary.com