Social Emotional Learning Programs for Schools, Parents & Businesses
Whether you are in the classroom, boardroom, or living room, emotional intelligence and connection are essential skills for learning and leading. Our social-emotional learning programs will help your relationships and environment thrive so that both the individual and the group are ready to succeed. Explore our online curriculum for schools, families, and businesses below.

Creating A World Where We All Belong Starts in The Classroom With Teachers and Students

Building Emotional Intelligence and Connections Through Home School Curriculum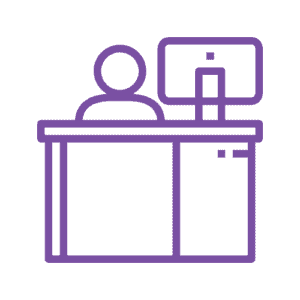 Emotional Intelligence in Leadership and Building Company Cultures That Help Businesses Thrive
Creating a world where we all belong
WHAT WE DO 
We help kids have healthy relationships at school and at home by teaching them tools to self-regulate, support friends, and resolve conflict.
HOW WE DO IT
Through our online courses, our highly-trained facilitators "activate empathy" and create safe environments to explore social emotional learning topics.
WHY IT WORKS
Our research-based, experiential learning model is rooted in early childhood development practices that create a sustained climate of safety.
Students are ready for peace –

are you?
For over 20 years we've been committed to supporting students and school communities with the social and emotional learning tools they need to navigate through life's challenges. This certification program is a blend of the best restorative skills and strategies taught in a safe, informative, and interactive environment giving each participant a deeper experience and understanding of the empathy and care it takes to get to the roots of problems, arguments, and conflicts that arise on the playground.

110
Schools Served
Each Year

1,800
Peacemakers Trained Each Year